Let's Celebrate New Year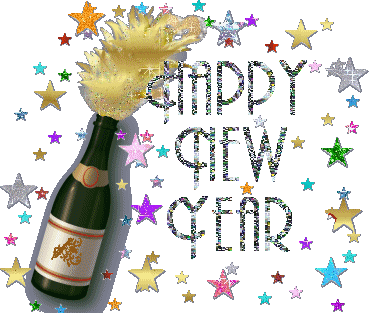 Party Dinner Cruise
by
Thai Style Cruise - Rice Barge New Year EVE Dinner Cruise 2015
on 31 December 2014
Bangkok New Year Party Dinner Cruise 2015 , Come and Enjoin to New Year Party Diner Cruise along Chaophraya River, New Year Party Dinner on Thai Cruises , One of place for Count in the new year in Bangkok and Cruising along Chaophraya River , with a touch of Bangkok Count Down Night 's Celebration.
BANGKOK COUNT DOWN DINNER CRUISE IN BANGKOK, You can see the beautiful of both Chaophraya river banks , Thai cruises Cruising you up and passing the highlights of Chaophraya river , Grand Palace, Temple of Dawn, Cruising you up to The Rama 8 bridge, Wat Arun ,Grand Palace & the Emerald Buddha Temple. in the mean time fime for Thai Classical Dance will performed onboard, Chaophraya River, The presentation of a Thai cultural showcase is the highlights of the New Year Party Celebrations and Enjoy to Sparkling firework wiht Count Down from 2014 to New Year 2015,

at time

11.59 Pm.

The Sparking Firework displays are organized at Rama 8 Bridge, Five Star River Hotel .The Oriental Hotel, Millennium Hilton, Shangri-La, and Peninsula Hotel.



Bangkok New
Year Party Night Dinner Cruise
by
Wanfah Cruise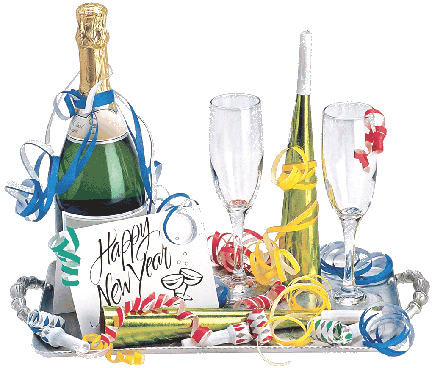 New Year 's Eve Dinner Cruise
in Bangkok by Luxury Rice Barge Thai Style with Thai Dance along Chaophraya River. Wanfah Cruise will prepare for you to Celebrate the new year's eve 2015 with your friends family on the Chao Phraya River The River Of King's
Plus lots of exciting entertainment with Thai Set Manu Diner or Seafood Set Menu on board. Don't miss the exciting fireworks show on the Chao Phraya River. enjoy wiht us New year Dinner Cruise by Wanfah Cruise on 31 December 2014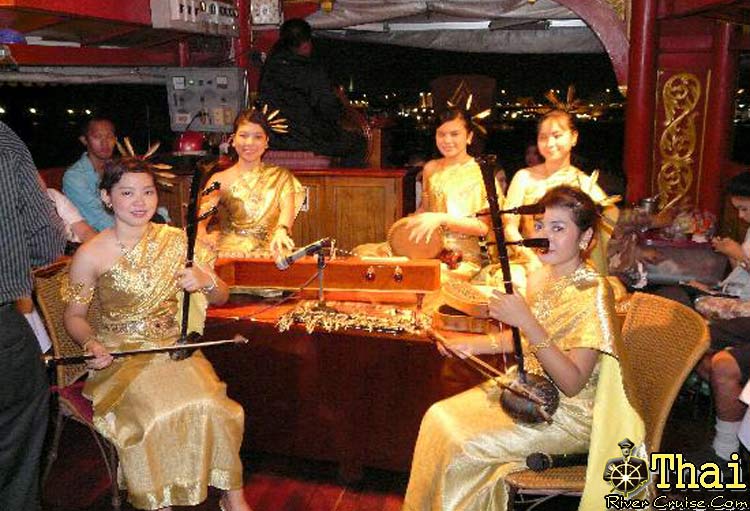 Wanfah Cruise Luxury Rice Barge " New Year 's Eve Dinner Cruise "

1nd Round
: New Year's Eve Diner Cruise Bangkok" Bangkok Countdown Dinner "(

Not Available

)
18.30 HRS
.Check in at River City Pier no.1 ( Wanfah Boat Counter )
19.00 HRS. Welcome aboard to " New Year's Eve Diner Cruise " and leave from River City Pier.
19:05 HRS. WanFah Cruise " cruising you Enjoy a delicious Thai Set Menu or Sea Food and The Thai Classical Dancing and the beautiful scenery on both side of Choa Phraya River .
19:45 HRS. Wan Fah Cruise will lead you up to Rama 8 Bridge you will have an unique opportunity to get Some snapshot of the two most wonderful night spot in Bangkok, Wat Arun (The Temple of Dawn) and the Grand Palace & the Emerald Buddha Temple , then view of color light decoration on the riverside.
20:00 HRS. Thai Classical Dancing will be performed onboard Wanfah Cruise.
21.00 HRS. Arrive at River City Pier.
Price : 1900 Baht per person
inlcuded:
Welcome Drink
Set Menu Diner
Cruise Trip 2 hrs.



2nd Round

: New Year's Eve Diner Cruise Bangkok" Bangkok Countdown Dinner " (

AVAILABLE NOW

)
22.00 HRS. Check in at Wanfah Cruise ' Counter in River City shopping complex- siphraya
22.15 HRS. Wanfah Cruise will take you on the Chao phraya River to allow you the sight of nature at night. We serve Cocktails snack buffet and The balloon man will take care your children, while you are listening to Light Music & Karaoke to entertain, as you are having this impressive dinner. You will exited with a beauty light of Oriental Hotel, Shangri-La Hotel, The Temple of the dawn , the Grand Palace. ( The Temple of Emerald Buddha ) and other place as you sully such as, the Cruise will take you passed Krung Thonburi Bridge and on the trip back, you will see many important and historic places. Our tour guide will describe the lifestyles of the Thai people and the history of the Chaop phraya river. The main river of the counter of the River of King.
23.50 HRS. Count Down Time and Watch the Fire works at Oriental Hotel
24.00 HRS. Special of a complimentary Welcome New Year Cocktail Drink, Cheer and see sparking fire work together.
24.30 HRS. Wanfah Cruise will come back safety at the River City pier Cruise landing. The estimated time of the cruising is and a half hour from 22.00 hrs. to 00.03 hrs. We are proud to have the opportunity of serving you.
Price : 3000 Baht per person
inlcuded:
Welcome Drink
Snack Buffet
Caraoke Electone Paying
Cruise Trip 2 hrs.


Special Dinner Cruise : New Year Party Night Dinner Cruise by Jakkaew Cruise " Available on Private New Year Party Cruise "
New Year's Eve Diner Cruise in Bangkok.
21.30 Hrs. Boarding to Jak Kaew Boat, Welcome by our charming girl.
21.45 Hrs. Departure from the River City Pier, Welcome drink and Champagne will be served. Enjoy The New Year Party s' Night along Chao Phraya River bank. Thai Music onboard, Enjoy a delicious thai –International Buffet Dinner and the beautiful scenery on both side of The Choa Phraya River. Cruising you up to The Rama 8 bridge, Wat Arun ,Grand Palace & the Emerald Buddha Temple.
22.00. Hrs.Thai Classical Dancing will be performed.
23.50 Hrs.Time to Count Down Night & Happy New Year 2013, and Enjoy the Sparking Fire Works to Year 2013 Celebrate.
24.30 Hrs. Arrived at River City Pier. (End of Program)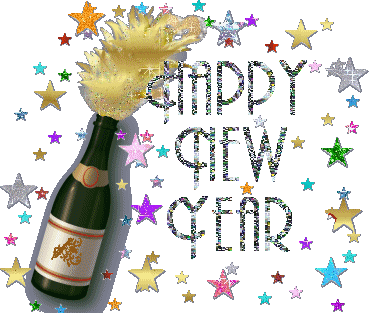 Let's Celebrate New Year EVE 2015 Bangkok,Thailand
On the Chao Phraya River with Grand Pearl Cruise , Special Party Dinner Cruise Bangkok on Tuesday 31 December 2014


New Year EVE Dinner Cruises Bangkok Luxury Modern Style Cruise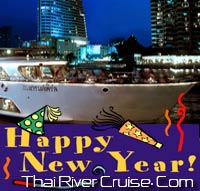 New years eve 2014 Bangkok Dinner Cruise by Grand Pearl Cruise

Grand Pearl Cruise
,(

20.15 PM- 00.30 PM

.) luxurious new year eve 2013 Bangkok dinner cruise on board the Grand Pearl Cruise gives you the spectacular Chao Praya River by candlelight. You will be welcomed on board with a warm smile and delicious cocktail. While sipping your drinks you will be swept away as you cruise through the nocturnal enchantment of the city's riverside heritage. You'll revel in the captivating beauty of Wat Arun (Temple of Dawn), the Grand Palace and Wat Pra Kaew while delighting in the Thai and International cuisine buffet provided. Relaxing under the stars and moonlight, you will be charmed by the sounds of the live band playing on the 360 degree panoramic deck, before reaching the Rama 8 Bridge and turning back for one last glimpse of the river's majestic cultural treats. see more to
New years eve 2015 Bangkok Dinner Cruise by Grand Pearl Cruise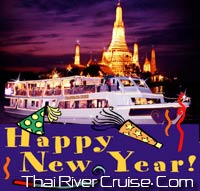 New years eve 2013 Bangkok Dinner Cruise by Chaophraya Cruise
Chaophraya Cruise (

19.00 PM-21.00 PM

. and

22.30 PM.- 00.30 PM

.)
,Let's Celebrate New Year Countdown Party 2013 ,You will experience pleasant and warm Thai hospitality, full of friendliness and charm. When traveling with us. The Luxurious Cruise on The Chaophraya River in Bangkok Thailand Dine in Style aboard the most gracious vessel of world-class standard along the spectacular sight of the Chaophraya River in Bangkok, when the sun goes down with a live and and professional vocalists. Indulge you tasted buds with lavish choices of scrumptious delicacies from fresh seafood to a Thai and international buffet.Experience Bangkok Dinner Cruise by Thai River Cruises, every moment onboard is your special occasion.see more to
New years eve 2015 Bangkok Dinner Cruise by angkok Chaophraya Cruise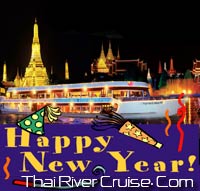 New years eve 2013 Bangkok Dinner Cruise by White Orchid River Cruise
White Orchid River Cruise
on Countdown NIght " (

19.30 PM- 00.30 PM

.)

The Best River Cruise of Thailand " White Orchid River Cruise ,Newest luxury cruise of the Chao Phraya River Bangkok With a total of 400 passengers at various facilities on the White Orchid River Cruise . We invite you to contact the White Orchid River Cruise the program's end is very Classic Deluxe Cruise with Luxury Dinner Cruise Bangkok .Amazing New Year Dinner Cruise Along Chaophraya River, During the visit, you can see a scenario where the banks of the Chao Phraya River Cruise at night white orchids deck fresh air and tropical air-conditioned passenger compartment refreshing.See more to
New years eve 2015 Bangkok Dinner Cruise by White Orchid River Cruise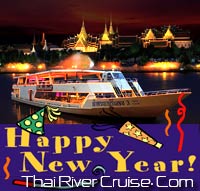 New years eve 2013 Bangkok Dinner Cruise by Chao Phraya Princess
Chao Phraya Princess Cruise ,(

A: 20.00 PM-00.30 PM

. and

B: 23.00 PM.- 01.00 PM

.)

Let's Celebrate New year Party the 2013 Countdown Party on board with Chaphraya Princess Cruise,Come enjoy with Luxury & High Class Modern Style Dinner Cruise along River in Bangkok A sense of wonder on the exquisite Chao Phraya River Dinner cruises in Bangkok Thailand. Upon you first step on the Chao Phraya Princess, you will discover the wonder of the splendour of both oriental and occidental art decors on the boat.The atmosphere is comfortable and romantic with a saxophone solo off from the Supakarn pier and passes a number of remarkable landmarks, such as the river bangkok attraction Chaophraya River, and the Oriental Hotel and five star river hotel. see more to
New years eve 2015 Bangkok Dinner Cruise by Chaophraya Princess Cruise


New Year EVE Dinner Cruises Bangkok Rice Barg Luxury Thai Style Cruise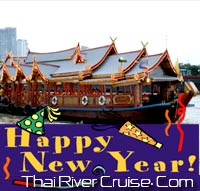 New years eve 2013 Bangkok Dinner Cruise by Wanfah Cruise,
(

22.00 PM- 00.30 PM

.)
Wan Fah Dinner Cruise on Countdown Night Venture out onto the water aboard our river boat which sets out from Ratchawong Wharf for a spectacular view of the Chao Praya's photogenic array of natural beauty and scenes of living Thai customs while enjoying a feast of international food.Come along and explore the Siam culinary experience on the water with international buffet menu accompanies with Thai traditional Dance onboard After an exciting day of travel, keep the rest of your time for relaxation with our fine traditional service
See more
to
New years eve 2015 Bangkok Dinner Cruise by Wanfah Cruise